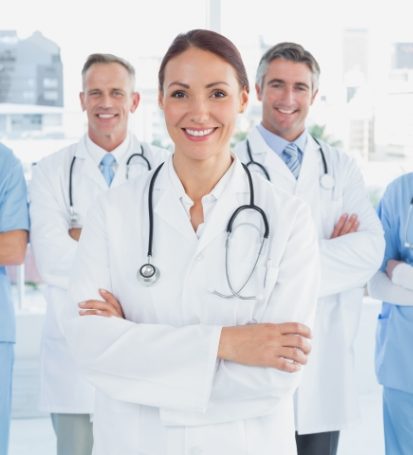 The FSWP or Federal Skilled Worker Program is a points-based visa program established by the Canadian government for skilled immigrants who have finished at least a year of full-time work experience within 10 years in an eligible occupation. Points are awarded for education, age, work experience, proficiency in the English and/or French language(s), adaptability, and valid Canadian job offer, with at least 67 out of 100 points needed to be able to apply for Express Entry immigration to Canada. Skilled foreign professionals along with their family members who are approved for Express Entry to Canada through the Federal Skilled Worker Program will be allowed to study, work, and live in Canada for an infinite period of time and may receive additional benefits like other residents and citizens of the country, such as free healthcare. Canadian Online Immigration can provide you with an assessment of your eligibility for the FSWP and offers guidance during the application process.
Requirements for the FSWP
To be eligible for an Express Entry visa to Canada through the FSWP, you must qualify and meet the requirements set by the government which include: work experience in an eligible job; scoring a minimum of 67 points for six factors (age, language, education, adaptability, valid Canadian job offer, and work experience); supplying supporting documents that the criteria set for FSWP have been satisfactorily met; demonstrating good character, health, and financial stability to provide for and sustain oneself and the accompanying family members; paying administrative and other fees (Canadian Visa Application Fee, Right of Permanent Residence Fee, Permanent Resident Card, Educational Credential Assessment, medical exam, fee for language evaluation test, etc.) and other requirements. The application process for Canadian immigration through the Federal Skilled Worker Program will commence after completing the online Express Entry profile. Canadian Online Immigration works with authorized immigration consultants who can help you to prepare and submit your application and documents correctly.
Work Experience
The Federal Skilled Worker Program is a points-based Canadian immigration program for skilled immigrant workers who have a minimum of 1-year full-time work experience within the last 10 years in an eligible occupation categorized as Skill Level 0, 1, 2 or 3 by the 2021 NOC or National Occupation Classification in Canada.
These are the qualifying Canadian job categories with several examples of relevant occupations that are eligible for the FSWP:
Management Jobs – A lot of managerial jobs in Canada are categorized under Skill Level 0 in the 2021 NOC. These jobs include: human resource managers, engineering managers, construction managers, telecommunication managers, marketing managers, financial managers, manufacturing managers, utility managers, and transportation managers, among many other management jobs.
Professional Jobs – Canadian jobs categorized under Skill Level 1 by the National Occupational Classification (2021) generally require a university degree. Eligible jobs in Canada that fall under these categories include: architects, accountants, audiologists, aerospace engineers, computer programmers, electrical engineers, dentists, geoscientists, mechanical engineers, financial analysts, occupational therapists, mathematicians, optometrists, oceanographers, pharmacists, registered nurses, psychologists, physicians, petroleum engineers, secondary school teachers, university professors, software engineers, veterinarians, and many more.
Technical and Skilled Trades Jobs – Technical occupations and skilled trades are Canadian jobs categorized under Skill Levels 2 and 3 in the 2021 NOC. These jobs require post-secondary education or other adequate training. Examples of jobs under this category include: bakers, aircraft mechanics, butchers, crane operators, chefs, glaziers, carpenters, heavy-duty equipment mechanics, machinists, electricians, logging machine operators, oil and gas well drillers, power engineers, plumbers, power system operators, welders and other skilled trades and technical occupations.
Minimum Points Requirement
A skilled immigrant worker who wishes to enter Canada under the Federal Skilled Worker Program must at least have 67 points out of 100 possible from the six factors – proficiency in English and/or French for a possible 28 points; eligible work experience for 15 points possible; education for 25 points possible; age for 12 points possible; a valid job offer from an employer in Canada for full-time work for at least one year for jobs classified under Skill Level 0, 1, 2 or 3 for 10 points possible; and a maximum of 10 points for adaptability (which may be received for the English, and/or French language skills of the spouse or partner of the applicant, previous studies from the applicant or partner or spouse in Canada, arranged employment in Canada, and if the applicant or spouse or partner has a family member residing in Canada).
Supporting Documents
To ensure that the applicant and/or partner or spouse has successfully met the criteria for the Federal Skilled Worker Program, they must submit proper documentation as proof. For instance, a certificate with official test scores is required showing a passing score on an authorized language evaluation test like the TEF or IELTS taken within two years prior to the application to prove the necessary skills for comprehension, reading, speaking, and writing of the English and/or French language(s). The skilled worker may also be required to get a positive ECA or Educational Credential Assessment to prove that the education the applicant gained elsewhere is comparable to an education obtained in Canada. The applicant and his/her family members must supply proof of good health through a medical exam and good character through a valid police clearance. In addition, the immigrant must also provide proof of funds to validate the ability to sustain himself/herself and all the family members moving to Canada with them.
Fees
Applicants must also pay the governmental fees during the different stages of the Canadian immigration process. For instance, the Canadian Visa Application Fee should be paid after the skilled immigrant worker gets the ITA or Invitation to Apply (i.e., when they submit their PR Visa Application). Once the immigrant is approved for Express Entry to Canada under the Federal Skilled Worker Program, the applicant must also pay the RFRF or Right of Permanent Residence Fee and Permanent Resident Card Fee. The PR card must be carried at all times while residing in Canada since this serves as an official form of identification and proof of permanent resident status in Canada. The applicant must also pay non-governmental fees to take an approved evaluation exam for the French and English Language (such as the IELTS and TEF), Educational Credential Assessment (ECA), police certificate, medical exam, etc.
This is just a summary of the general requirements for a skilled immigrant worker to apply for an immigration visa to Canada through the Federal Skilled Worker Program. There may be other requirements or additional criteria set by the immigration authorities in Canada.
Application Process
To be able to apply for immigration to Canada through the FSWP or Federal Skilled Worker Program, the foreign skilled worker must first complete his/her online Express Entry profile with the Canadian immigration agency. During this initial stage, the applicant must already have satisfactorily passed the language exam evaluation (TEF for the French language and/or IELTS for the English language, for example) not more than two years prior, and obtained a favorable ECA or Education Credential Assessment, since this information is vital for the completion of the online Express Entry profile.
Once the Express Entry profile is completed and filed online, an official from the Canadian immigration agency will review all of the information. When the applicant has satisfactorily met all the eligibility requirements under the Federal Skilled Worker Program, he/she will be included in the pool of candidates for Express Entry. An applicant can be chosen to get an ITA or Invitation to Apply for a Canadian visa once he/she has one of the following:
The applicant has garnered one of the highest points scores on the Comprehensive Ranking System among all the applicants in the Express Entry pool; or
The applicant gets a qualifying and valid Canadian job offer (usually requiring a favorable Labor Market Impact Assessment); or
The applicant is nominated through a Provincial Nominee Program (PNP) for immigration to Canada.
After the Invitation to Apply is issued to the applicant, he/she will only have 60 days to forward the Canadian visa application along with all the supporting documents and fees to the national immigration agency of Canada. In most cases, the applicant will receive the decision regarding the application for Express Entry immigration to Canada within 6 months after the submission of the complete Canadian visa application. A COPR or Confirmation of Permanent Residence will be sent to the applicants who are approved for immigration to Canada. The valid passports of the successful applicants will also be stamped with a Canadian Permanent Resident Visa. These documents will be checked upon arrival of the immigrants in Canada to start their new lives as permanent residents of the country. The immigrant will also be asked to pay a fee for the issuance of a hard plastic Permanent Resident Card which will be carried by the immigrant at all times while living in Canada. The Canadian Online Immigration specialists can explain the process to you and answer any questions you may have.
Benefits of Permanent Residents
After all the time and effort in securing a Permanent Resident Visa to Canada, permanent residents will get to enjoy the following benefits:
Permission to live in Canada for unlimited time
The legal right to work in Canada
Being able to attend educational programs in Canada
Receiving free or subsidized public healthcare
Authorization to travel from and return back to Canada
Opening a bank account in Canada
Opportunity to buy a home in Canada
Applying for a driver's license
Opportunity to start a business in Canada
Living in one of the world's most peaceful countries
Having easy access to beautiful scenery located throughout the country
Living and working in a multicultural country that warmly welcomes immigrants
Being able to become a Canadian citizen after living in Canada 3 years and satisfying all of the criteria set by the government
DISCLAIMER: This information is not and should not be considered as expert or professional advice.