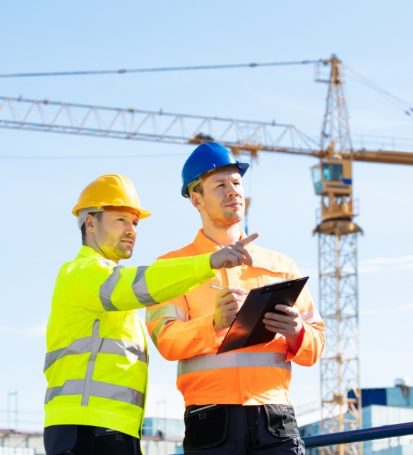 What is the FSTP?
A skilled foreign tradesperson who wishes to become a Canadian Permanent Resident has the chance to do so through the Federal Skilled Trades Program also known as the FSTP.
The FSTP is a Canadian immigration program that allows a foreign skilled worker in a specialized trade to become a Canadian Permanent Resident based on his or her qualifications in their trade and other factors. Foreign tradespeople from many high-demand trades are eligible to apply for Canadian permanent residency through the FSTP using Canada's Express Entry immigration system.
To be eligible for the FSTP, interested skilled tradespeople need at least two years of paid full-time work experience in the last five years in one of the many trades that qualify for the program. Moreover, they also need to meet other requirements of the program involving the status of their health, relevant post-secondary education or training, character evaluation, fluency in English or French, and other criteria.
Why does the FSTP exist?
Canada has one of the world's strongest economies and as it continues to expand, this entails a higher demand for skilled workers who can fill thousands of Canadian job vacancies accompanying this steady economic growth. The supply of skilled workers, however, doesn't quite meet the demand and, hence, the Federal Skilled Trades Program was established.
Not only does this program help sustain the steady growth of the economy by filling Canadian job vacancies, but it also provides more opportunities for skilled workers who may otherwise have difficulties finding work in their countries of origin.
Requirements for Eligibility
A foreign skilled tradesperson who wants to become a Canadian Permanent Resident via the Express Entry system may apply through the Federal Skilled Trades Program (FSTP). They will, however, need to meet several requirements for eligibility – all of which will be summarized below:
Must have at least two years of post-secondary education in a university, technological institute, or vocational school
Must have completed the relevant training for the trade one is applying in
Must have at least two years of paid full-time work experience within the previous 5 years in a qualified trade (more on this below)
Must meet the language standards and level in either English or French required by the stateMust have either a valid offer for full-time employment that spans an entire year or a certificate of qualification in the relevant trade by a Canadian authority
Must satisfy the other requirements set by the Canadian government such as providing proof of funds, the character assessment, and health status
Take note, however, that this list of requirements may be updated at any time by the Canadian immigration authorities.
Canadian Online Immigration stays up to date on the current regulations for immigration to Canada and can provide you with a professional assessment of your Canadian immigration options.
What trades are eligible under the FSTP?
Qualified trades are listed by the Canadian 2021 National Occupation Classification or the NOC under six specific categories (groups) which are all listed as Skill Level 2 or 3 occupations.
The six groups of Skill Level 2 and 3 occupations that qualify under the FSTP are as follows:
Major Group 72 – consists of the construction, electrical, as well as industrial trades
Major Group 73 – consists of the maintenance and equipment operation trades
Major Group 82 – involves technical and supervisory jobs in the production department of agricultural, natural resources, and other related fields sectors
Major Group 92 – involves the supervisory positions in the manufacturing, utilities, and processing industries as well as central control operators
Minor Group 632 – consists of cooks and chefs
Minor Group 633 – consists of butchers and bakers
The wide scope covered by the Federal Skilled Trades Program (FSTP) enables skilled workers from various sectors like mechanics, technicians, and other in-demand trades to find Canadian job opportunities so they can live and work in Canada as well.
Canadian Online Immigration can provide you with an evaluation of your eligibility for the FSTP or other Canadian immigration programs.
To receive your eligibility assessment, click here!
How to Apply
Applying for Canadian permanent residency as a foreign skilled worker through the FSTP entails following a series of steps, all of which will be detailed below:
1. Express Entry Profile
Interested persons are required to complete an online Express Entry profile and anyone qualified will be placed in the Canadian immigration system's pool of eligible candidates.
2. Invitation to Apply or ITA
To leave the pool and receive an ITA or Invitation to Apply, one must receive a high score on the Comprehensive Ranking System or receive a nomination for a PNP or Provincial Nominee Program. They may also do so once they receive a qualified job offer from a Canadian employer.
3. Canadian Visa Application
Once the applicant receives his or her ITA, he or she has to submit a completed application for a Canadian visa, along with the required fee and other documents and requirements, within 60 days to the Canadian immigration agency.
4. Wait for Approval
Once the applicant has submitted all the requirements, he or she only needs to wait until a decision has been made regarding his or her Express Entry application for immigration to Canada. This usually takes less than six months after submission.
5. Confirmation of Permanent Residence
Once their application has been approved, the Canadian immigration agency will send them their Confirmation of Permanent Residence or COPR. The Canadian visa will also be stamped in their valid passport, signaling their permanent residency in Canada.
All of these documents must be shown to Canadian immigration authorities at the point of entry upon their arrival in Canada. This serves as proof of their status as permanent residents.
Canadian Online Immigration works with authorized immigration consultants to help make the application process as easy as possible.
Permanent Resident Benefits
Aside from providing them with Canadian job opportunities in their trade, foreign skilled workers who receive permanent residency in Canada can enjoy several other benefits as well such as the ones highlighted below:
Having the freedom to live, study and work in Canada
Canadian permanent residency will allow you to chase after better opportunities whenever and wherever you encounter them.
No time limit to your stay
As a permanent resident, you can come and go as you please in Canada and you no longer have to worry about the duration of your stay as long as you comply with residency requirements.
Access to free public healthcare and social services
Canada is well-known for its universal healthcare and as a permanent resident, this entitles you to receive free or subsidized medical care whenever you need it.
Sponsor visa applications of eligible family members
With permanent residency, you can sponsor your eligible family members like your spouse/partner and dependent children for their visas so they can join you living in Canada.
Having most of the same rights as Canadian citizens
As a permanent resident of Canada, you hold many of the same rights as Canadian citizens such as the right to work in Canada, own property, obtain a driver's license, start a business, receive free healthcare, access educational programs, etc.
Eventually, become a Canadian citizen
Being granted permanent resident status can open up the opportunity for you to become a Canadian citizen as you will be eligible to apply for citizenship after living in Canada for at least 3 years and meeting other requirements.
In conclusion, the Federal Skilled Trades Program or FSTP allows foreign skilled workers to seek better opportunities living in Canada and maximize the potential of their chosen trades. Moreover, this lets them become permanent residents in a country known for its friendly attitude toward immigrants, prosperity, peacefulness, and high standards of living.
To learn about your options to live and work in Canada, click here!
DISCLAIMER: This information is not and should not be considered as expert or professional advice.